Cocoa Flowers
1. The chocolate orchid
On a trip to Cuba, to investigate the prospect of working with the authorities in Baracoa (in the southwest of the island), we visited the orchid study centre at Soroa, west of Havana.
This orchid garden is part of the University of Pinar del Rio.
It features more than 700 species in a 35.000 m2 area.
Amongst them the chocolate orchid.
It has a pronounced chocolate aroma and goes by the scientific name of Encyclia plicate Acuña.


According to Ernesto Mujica at the " orquideario de Soroa ", this type of orchid is common in Cuba. But various other species smell of chocolate.
For example :
1. Encyclia brevifolia Ackerman and Mujica, which is from Arenas Blancas, on the Guanahacabibes peninsular, Pinar del Rio
2. Encyclia phoenicia which is found in the whole country


and we find the following ones in Argentina :
1. Oncidium Sherry Baby
a. smells of either vanilla or chocolate depending on the variety
b. the " sweet fragrance " variety is the one that most resembles chocolate

2. Cattleya Chocolate Drop
2. The Cosmos chocolate flower
Cosmos chocolate (Cosmos atrosanguineum) is from the Asteracias family.
Cosmos chocolate is a species which flowers abundantly throughout the summer with an astonishing and quite rare brownish purple colour.
The name chocolate is reinforced by a perfume which is also redolent of cocoa.
Strangely, the cosmos chocolate is a bulbous plant which disappears in winter and reappears the following season if the bulb has been properly protected.
It produces quite high stalks, with large, finely cut leaves. The flowers are light, velvety and elegant.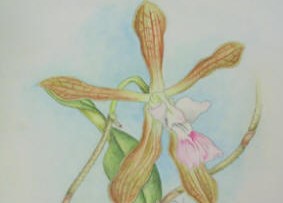 Encyclia plicate Acuña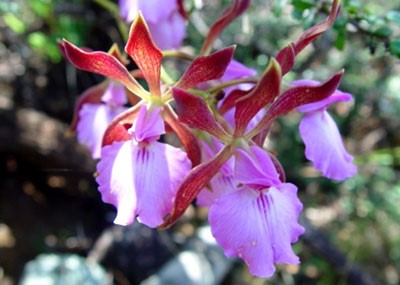 Encyclia brevifolia Ackerman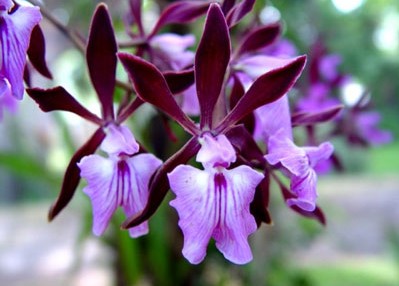 Encyclia phoenicia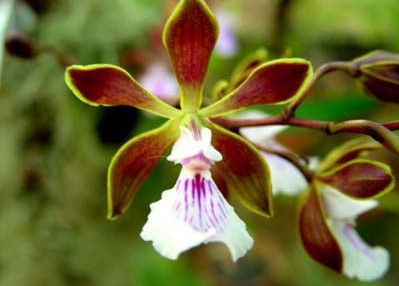 Oncidium Sherry Baby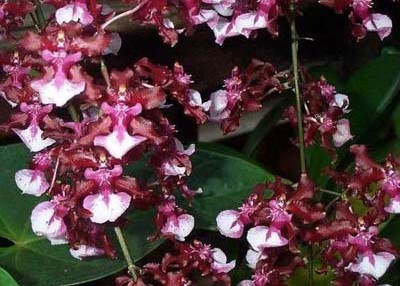 Cattleya Chocolate Drop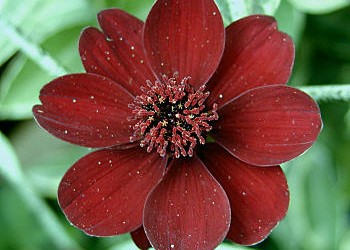 Cosmos atrosanguineum