Guatemala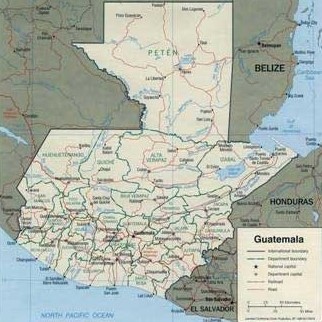 About 8 million people live in this country. They are concentrated in a few large towns and a lot of small villages.
Not many traditions in relations to cocoa still exist.
Certain families still drink cocoa and eat tamales (corn cooked in a leaf, mixed with vegetables and chicken meat) at anniversaries.
Cocoa is cultivated in the central and south western part of the country, but it suffers from the competition of "hulé" (rubber), coffee, bananas and citric fruits.
There should also be quite a lot pataste (=théobroma bicolor) but we didn't find many.
Several villages bear a name referring to cocoa, like Chicacao, Cacao etc.
There is also a Maya site called Chocolá. Where the name comes from, and if it already existed in the Maya times, is not known.
In fact you can't even visit the ruins. Most of it is still covered and the village people don't even know about the ruins.
Near the village town hall, there are a few hollowed out stones. Probably '"metates" or grinding stones. They were even used as building blocks in the walls of certain houses.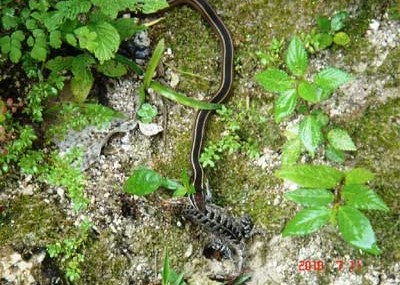 A snake attacking a lizard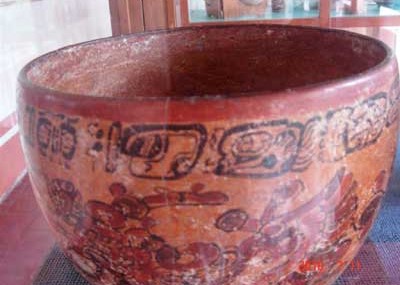 A Maya pot with the word "cocoa"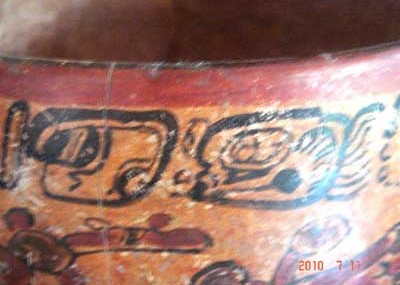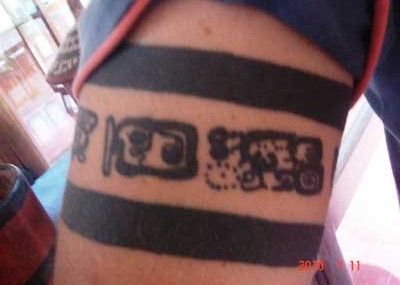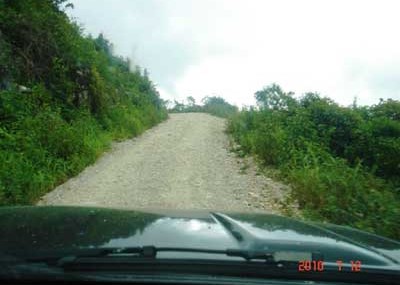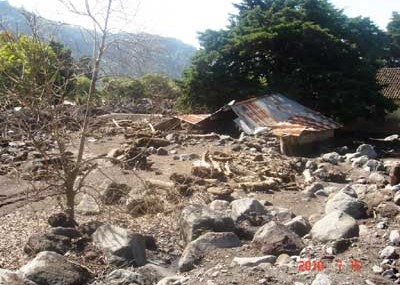 A village wiped out by the neighbouring river