The Tikul plantation from Belcolade
At the occasion of a recent trip to Mexico, we went to the plantation that Belcolade started in the Yucatan region.

This region is full of Maya pyramids and sites and it was hence logical to expect to find Maya ruins on the land of the plantation itself.

On top of one of the hills we found the remains of a Maya settlement.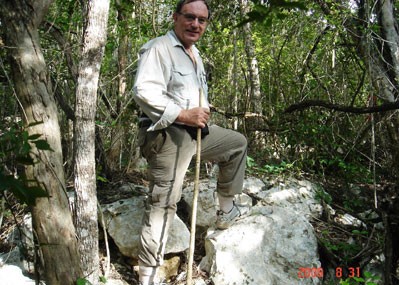 The foundations of a wall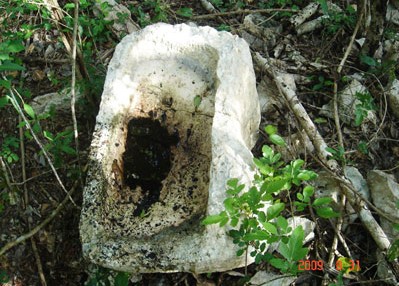 A very large "metate"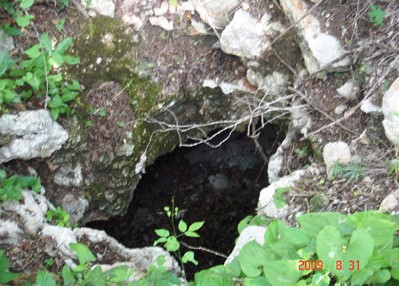 A hole in the ground, is the access to a Mayan food chamber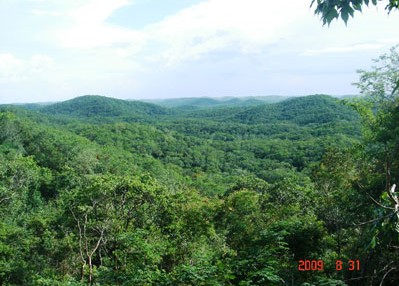 View from the top of the hill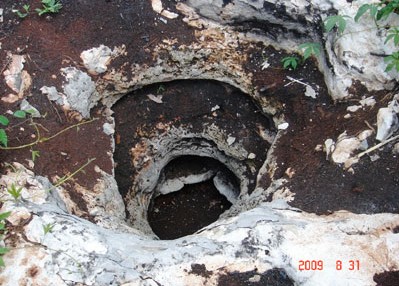 Under the hill there is a Maya well dug in the stone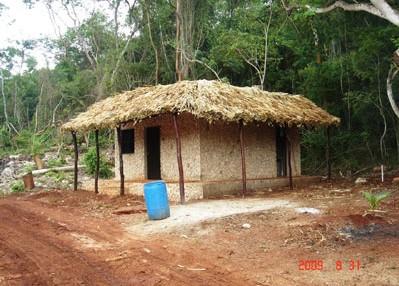 House of the guardian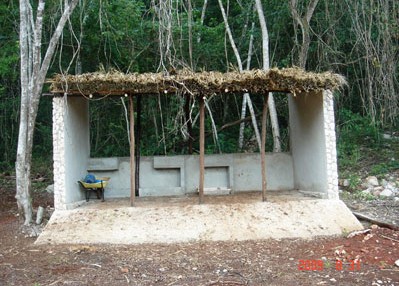 Stable for the horses, they will bring the cocoa pods from the plantation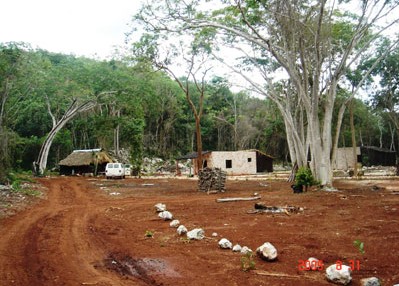 Entrance to the site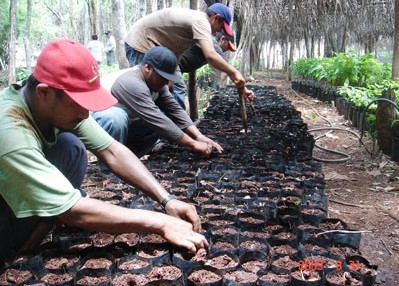 The beans are planted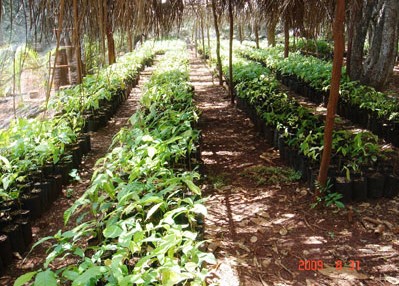 The small trees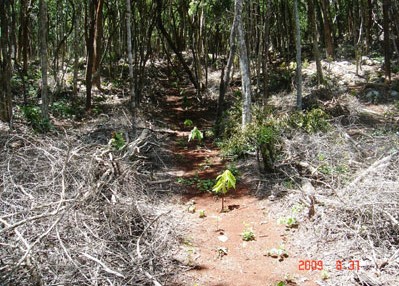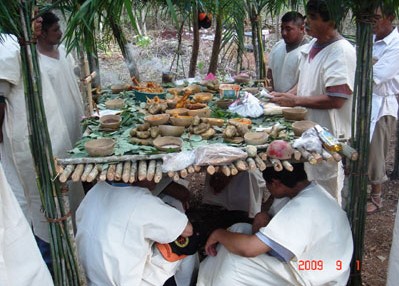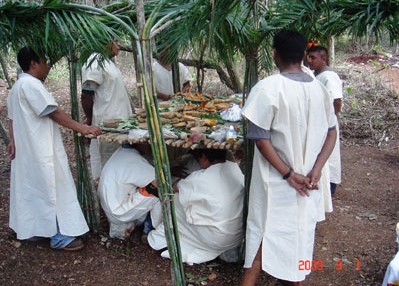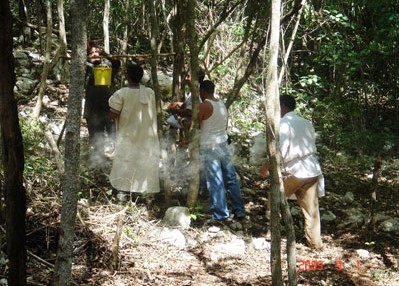 Offerings to the gods of the forest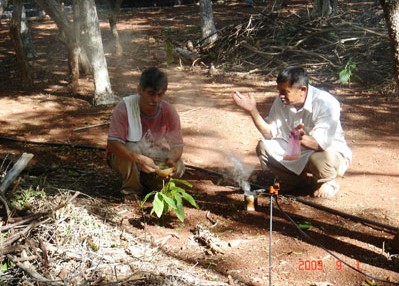 Blessing the cocoa trees