Thailand
There is little information available on the origin of cocoa in Thailand. It would appear that production started there around 100 years ago and that it was imported from Malaysia.
The current annual production is low: ± 500 tonnes a year. Apparently around 1200 ha are dedicated to cocoa production.
The Chumphon Horticultural Research Center, which was set up in 1960, was responsible for cocoa research from 1974 to 1996.
Today it focuses chiefly on coconuts and coffee (in close collaboration with Nestlé).
The centre employs almost 200 people. Its aim is to carry out research into coconuts and Robusta coffee in order to help farmers via advice, modern techniques and young shoots.
It covers a surface area of 280 ha.
The cocoa project therefore started in 1974 and its aim was mainly to enhance cocoa butter productivity, increase production and improve resistance to blackpod disease.
In total 34 clones of Forastero and Trinitario were tested between 1979 and 1992.
The beans of certain varieties are light purple and sometimes even white. They are Criollo varieties from Costa Rica.
It is interesting to note that certain varieties of cocoa tested produce cocoa pods weighing up to 500 g per pod, containing 45 beans each weighing 150 g, which gives 63 beans per 100 g of dried beans (whereas the benchmark for a good size is 100 beans per 100 g of dried beans).
Finally, a hybrid, the Cocoa Chumphon Hybrid N° 1 (Pa7 x Na 32) both originating in the Sabah region in Malaysia - Borneo was selected and made available to farmers in 1994.
The variety is sold in the form of pods (for seeds) and in the form of small plants.
The techniques for ensuring the health of plantations, the need for good fermentation and the importance of good drying are not yet well known in Thailand.
There were a few traces of blackpod disease in the plantations visited. However, there were numerous pods with black stains caused by the Helopeltis sp insect.
There are also caterpillars, but above all small squirrels and rats, which make holes in the pods and eat the beans.
Some damage is also caused by Bark Cancer Disease and "Vascular Streak Die - back (VSD)" which starts at the tip of the branches before finally affecting the tree as a whole.
We noted that farmers in general have other activities and do not devote themselves solely to producing cocoa.
- small-scale chilli production;
- we noted one farm was producing charcoal;
- production of cow excrement as a fertiliser (literally "poo machines");
- palm oil production.
But farmers do not consume cocoa as such, neither as drinks nor in gels or jams.
It is therefore difficult to get them to understand the importance of the taste of the bean linked to the variety and also the importance of good fermentation.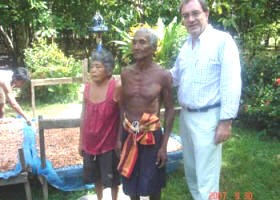 Eddy Van Belle of Choco-Story with a family of Thai cocoa growers from the region of Chumphon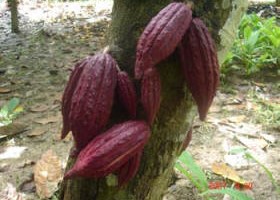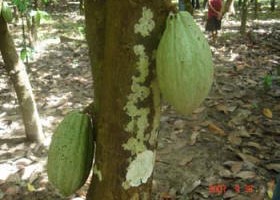 Cacao Upper Amazone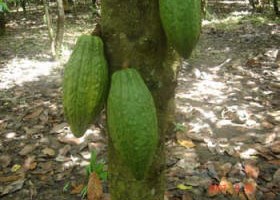 Cacao Trinitario FCS95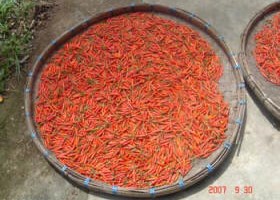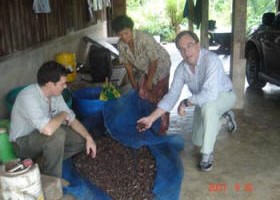 Small pepper production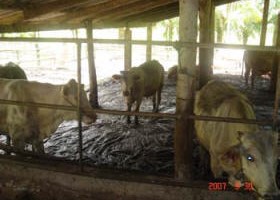 Fertilizer "machine"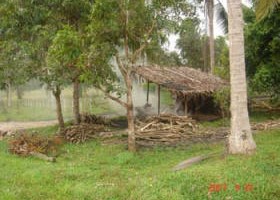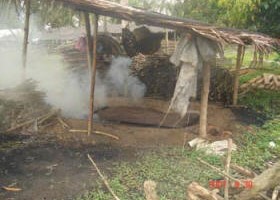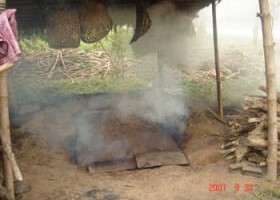 Production of charcoal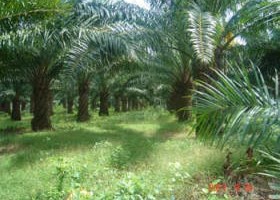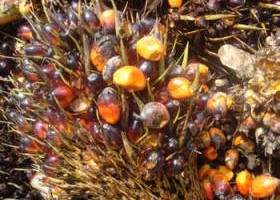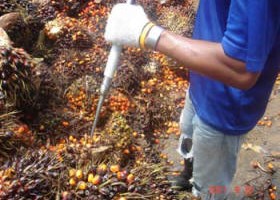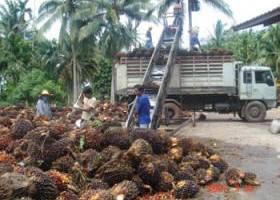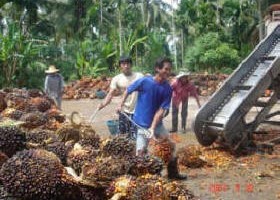 Palm harvest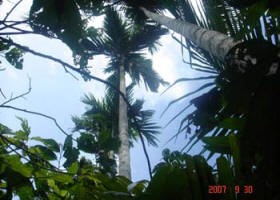 Preparation of bethel "chique"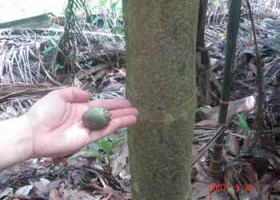 Bethel nuts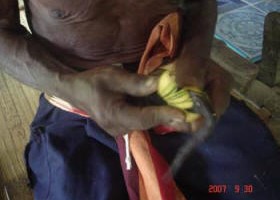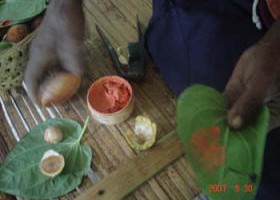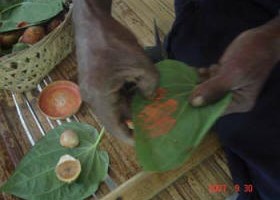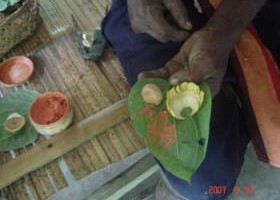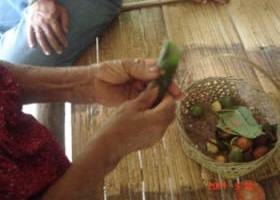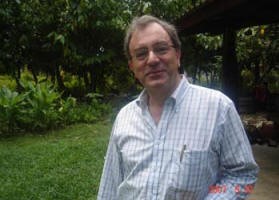 It's not very good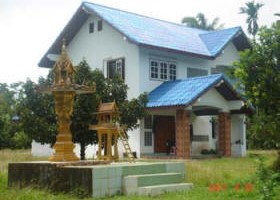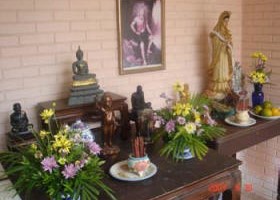 A pretty house and its temple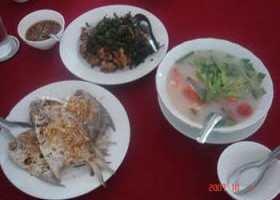 A typical meal: fish, rice and lemon grass flavoured chicken soup