Costa Rica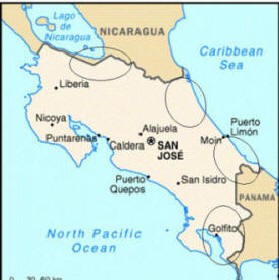 The production of cocoa in this country has seen a major decline for a variety of reasons
The main one is the arrival of a fungus called "moniliasis" which devastated many plantations.
The farmers were badly prepared and too poorly informed to withstand it.
In addition the price of cocoa had dropped so much, that they became more interested in growing other crops such as bananas and pineapples. So production has fallen from approximately 10.000 tons of cocoa to barely 1.500 tons.
Most of the cocoa produced in Costa Rica is of the Trinitario type. There are 3 areas of cocoa-plantations. Upala, close to the border with Nicaragua; Limon and Cahuita close to the border with Panama.

In Limon we saw 3 varieties of Trinitario: a green variety which remains green, with veins of a light yellow colour. But also red pods which turn yellow when they are ripe and a third variety in which the green pods turn yellow.
In terms of protection against the wind and the sun we noted that the eucalyptus tree is used to cut the wind. And that the leucaeria, which is leguminous, is used for shade, because it lets some sun through, since its foliage is not very thick and this is important in the fight against the devastating fungus. The leaves are small and blow away easily and so they do not pile up at the bottom of the tree.
But the leurel, the cedro, the corobolo, the ronron and the cenisaro are also planted.

Bananas do not mix well with cocoa, because it is absolutely necessary to avoid scratching bananas during harvest, which is difficult because of the presence of the cocoa-plantations.

On the other hand the "platano" type does not pose the same problem and can be planted to give shade to the cocoa-trees.
There are 2 cocoa harvests each year. One from November to January which is the biggest. And a smaller one from May to June.

1.100 trees per ha are planted and the yield is 1.500 kg/ha.
Considering the farmers' renewed interest in cocoa and the world taste for cocoas of origin, Costa Rica's cocoa production is starting to rise again.
We observed a sloth in top of a tree.
There are 5 or 6 of them living in the plantation we visited and they are observed by a person whose work is financed by the museum of Milwaukee in the USA.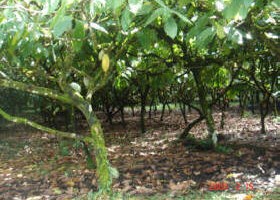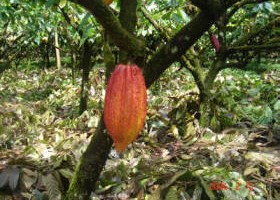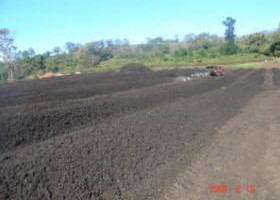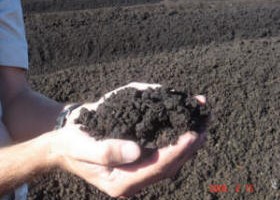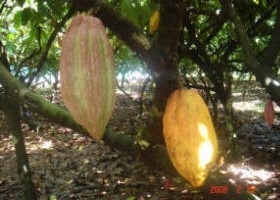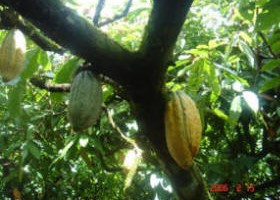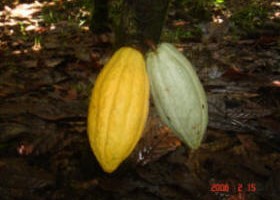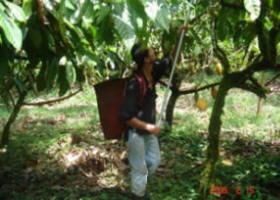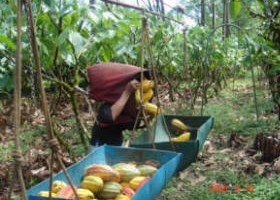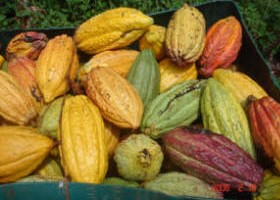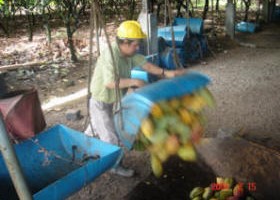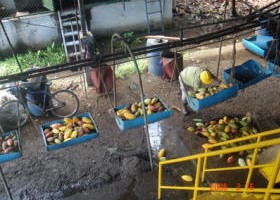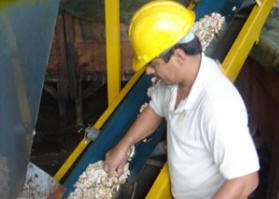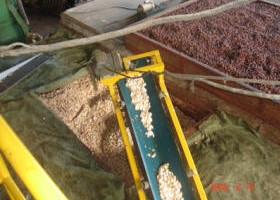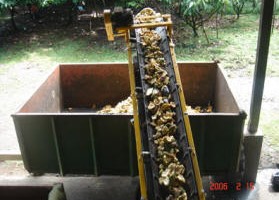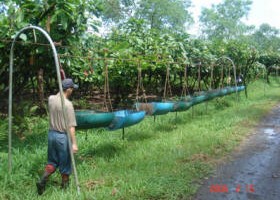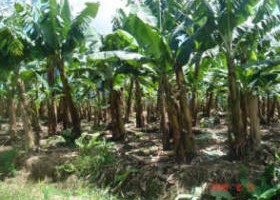 Banana plantation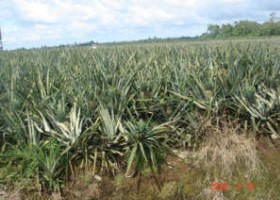 Pineapple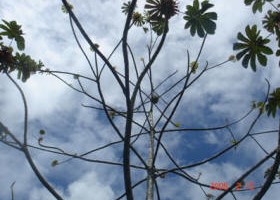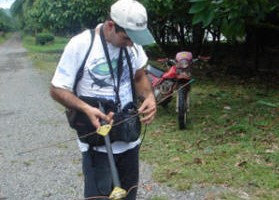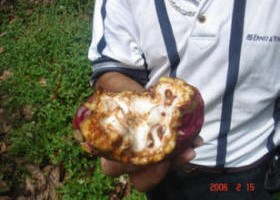 Cocoapod with a bite from a sloth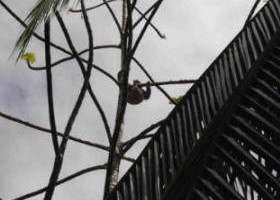 A sloth