Vietnam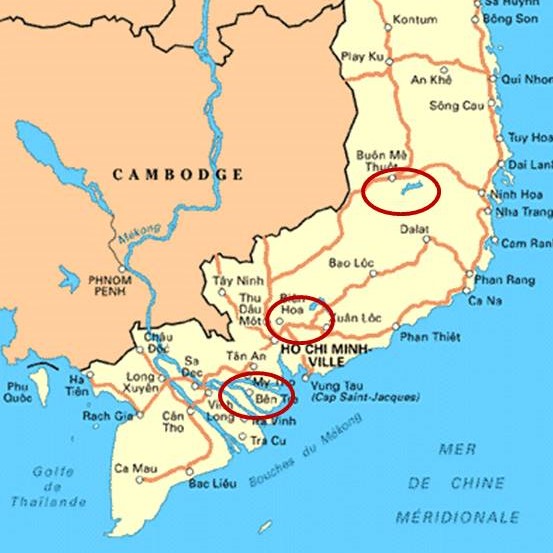 The chocolate museum, Choco-Story, recently visited this magnificent country and learned all about the way it cultivates cocoa.
The history of cocoa in Vietnam does not date back very long ago. The first cocoa trees were planted at the end of the 19th century by the French, but their initiative never really developed into full production
The development of cocoa as a crop in Vietnam started in the early 1990s.
These days, cocoa is grown in an area covering around 20,000 hectares. The main regions where it is grown are Ben Tree (7,000 ha), Tien Giang (2,000 ha) and Vung Tàu (2,000 ha)
The majority of farmers are small land-owners. They grow cocoa on small plots of land of about 1 hectare or less. Cocoa is often grown beneath palm trees or side by side with fruit trees.
The farmers' houses are quite small, but cosy, and in front of each one a table is placed where incense sticks are burned whilst they say prayers.
One curious feature of the country is the tombs that can be found all over the place. When people died, it was the custom to bury them on their own land.
Fishing with ducks is practised in the canals that criss-cross the plantations.
The fisherman uses two rods. One with a duck attached to it. The duck tries to catch small fish. The mother fish attacks the duck to protect her young and tries to push it away.
In this way the fisherman knows that there is a much larger fish to be caught whereupon he uses his second baited rod to catch it.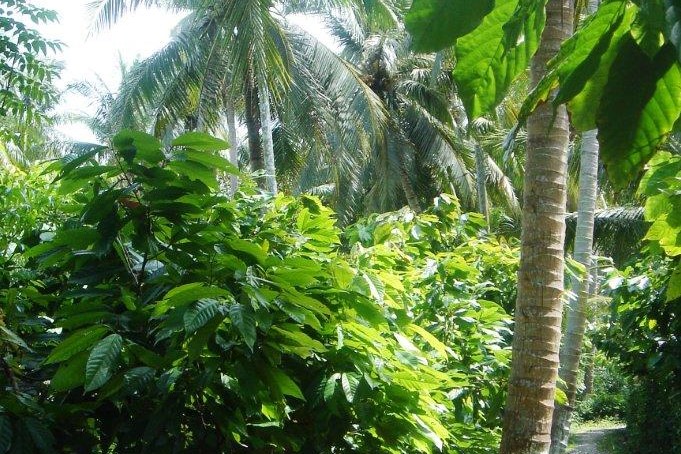 Cacao trees under palm trees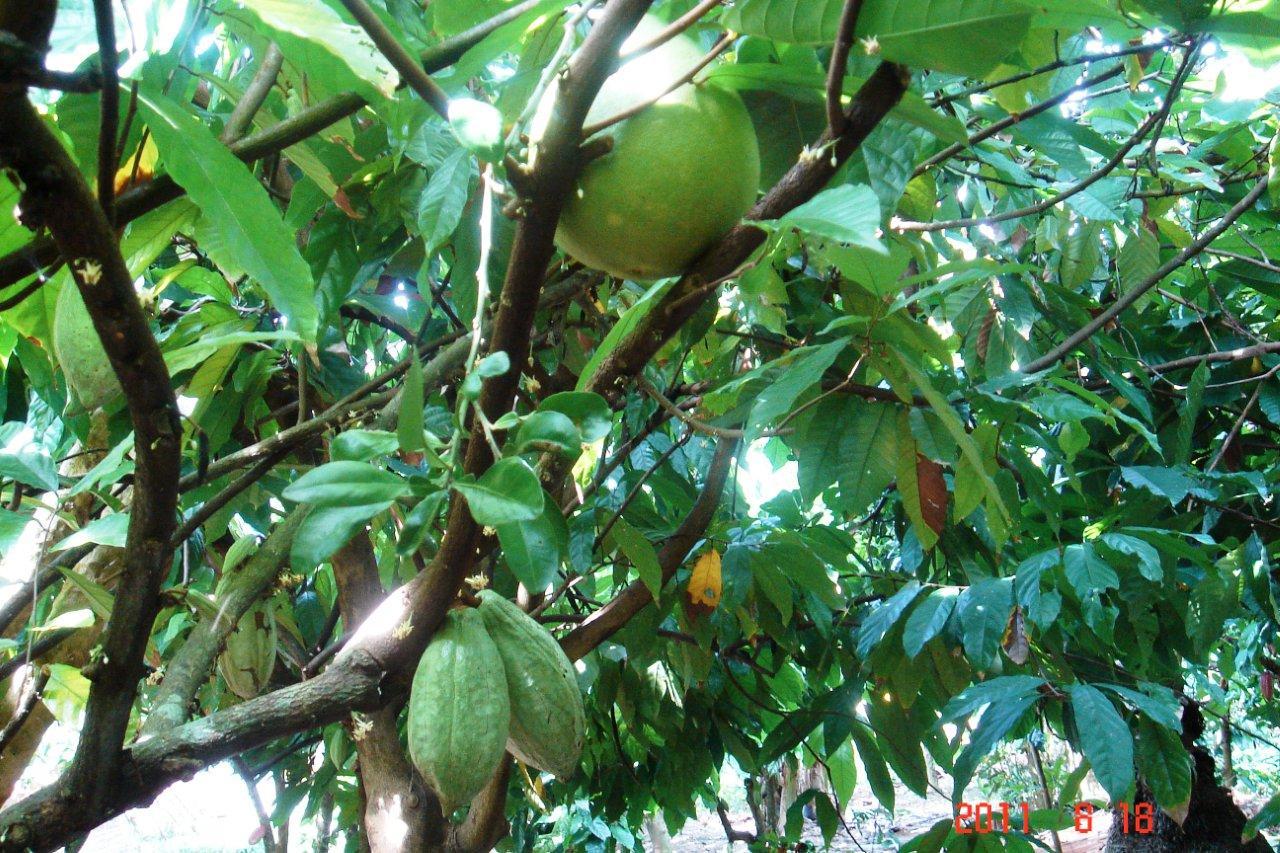 Cacao trees and fruit trees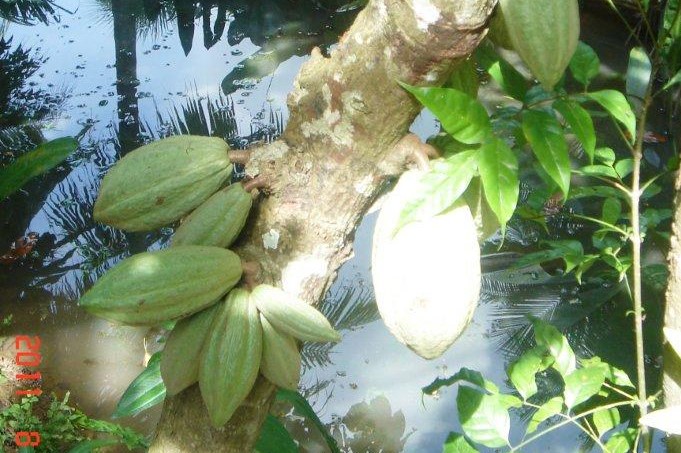 Irrigation canals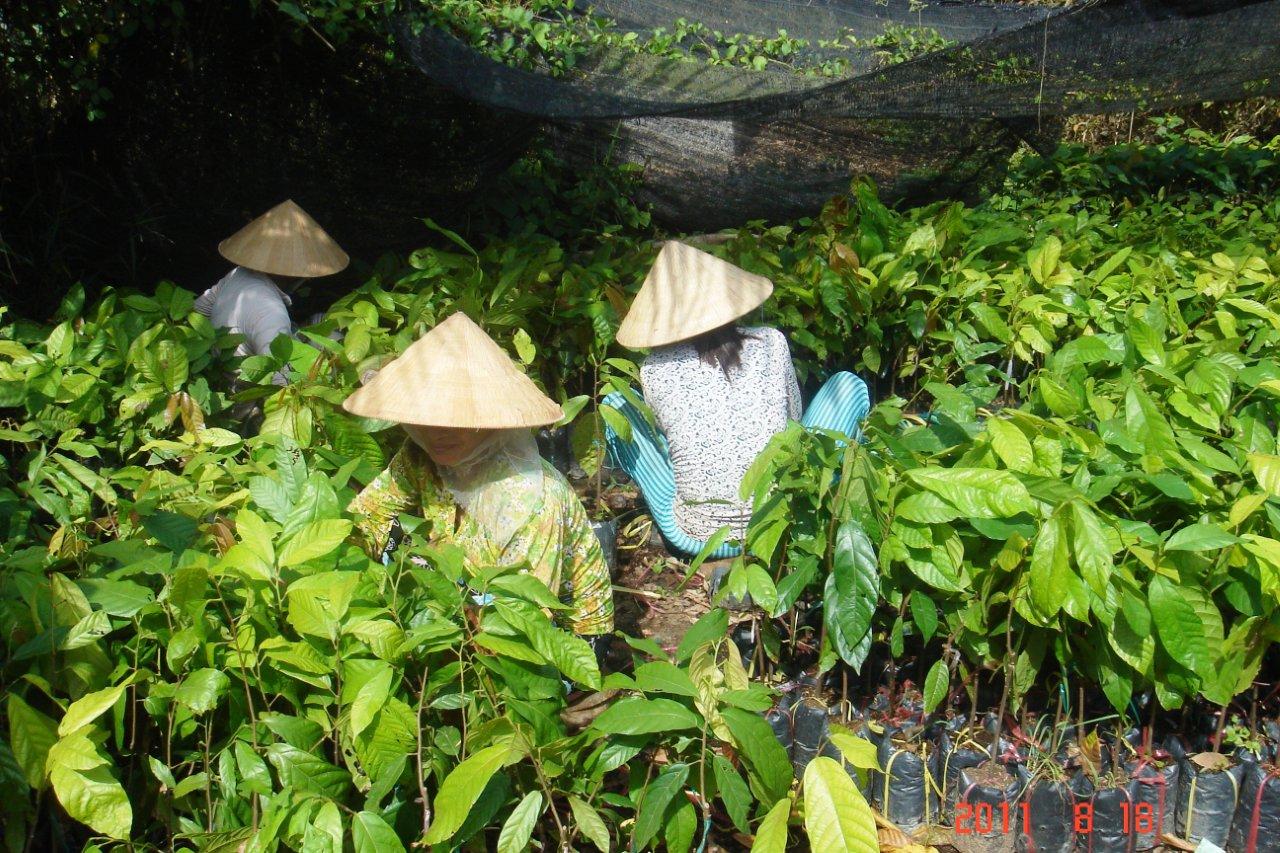 Work in a nursery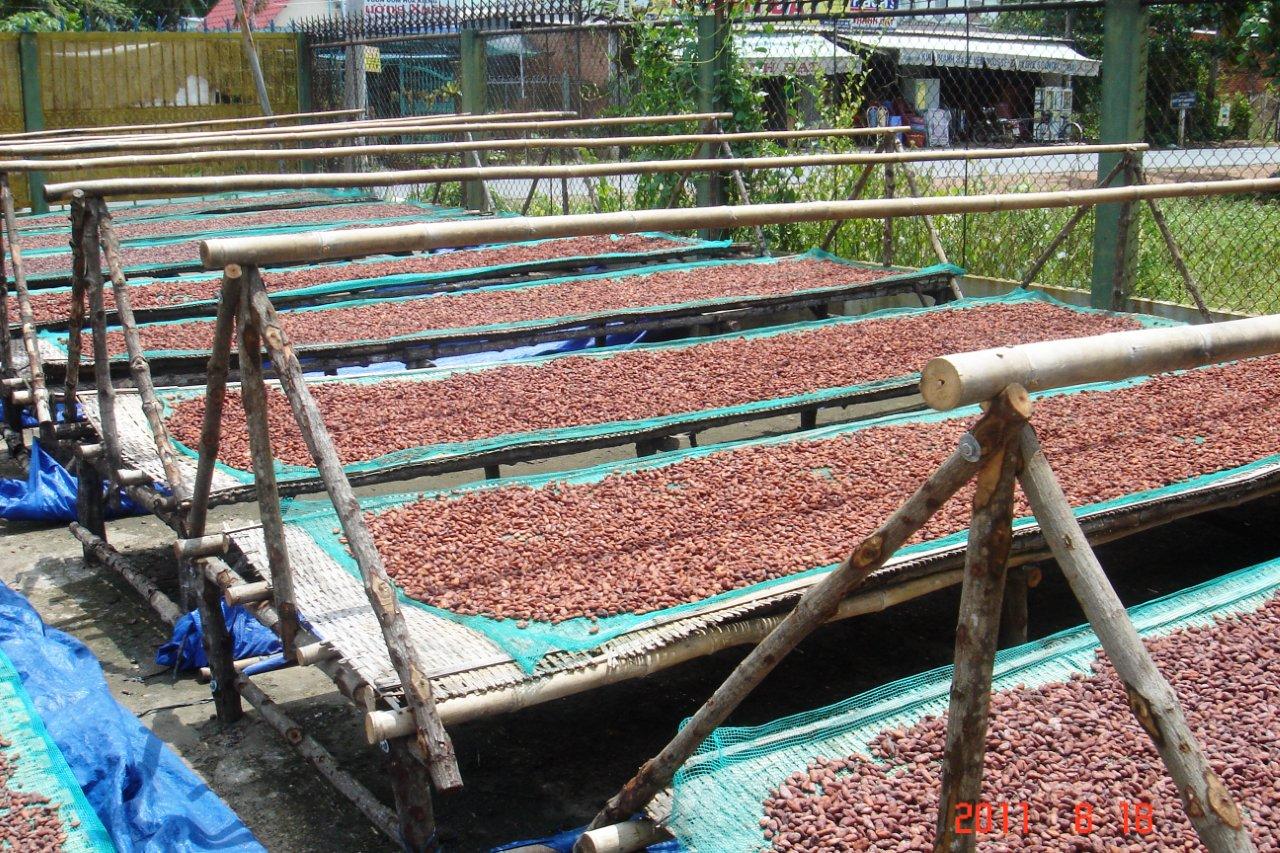 Cocoa beans drying in the sun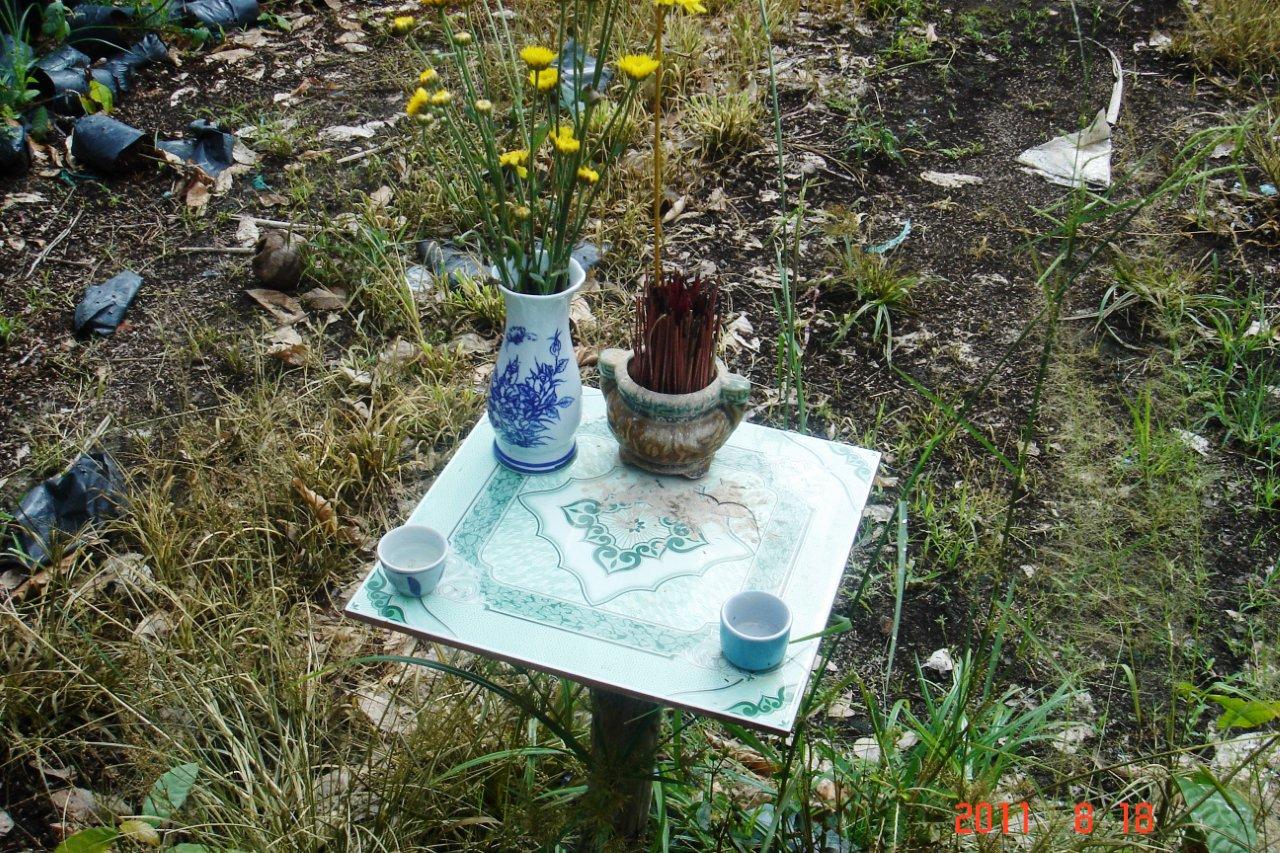 An altar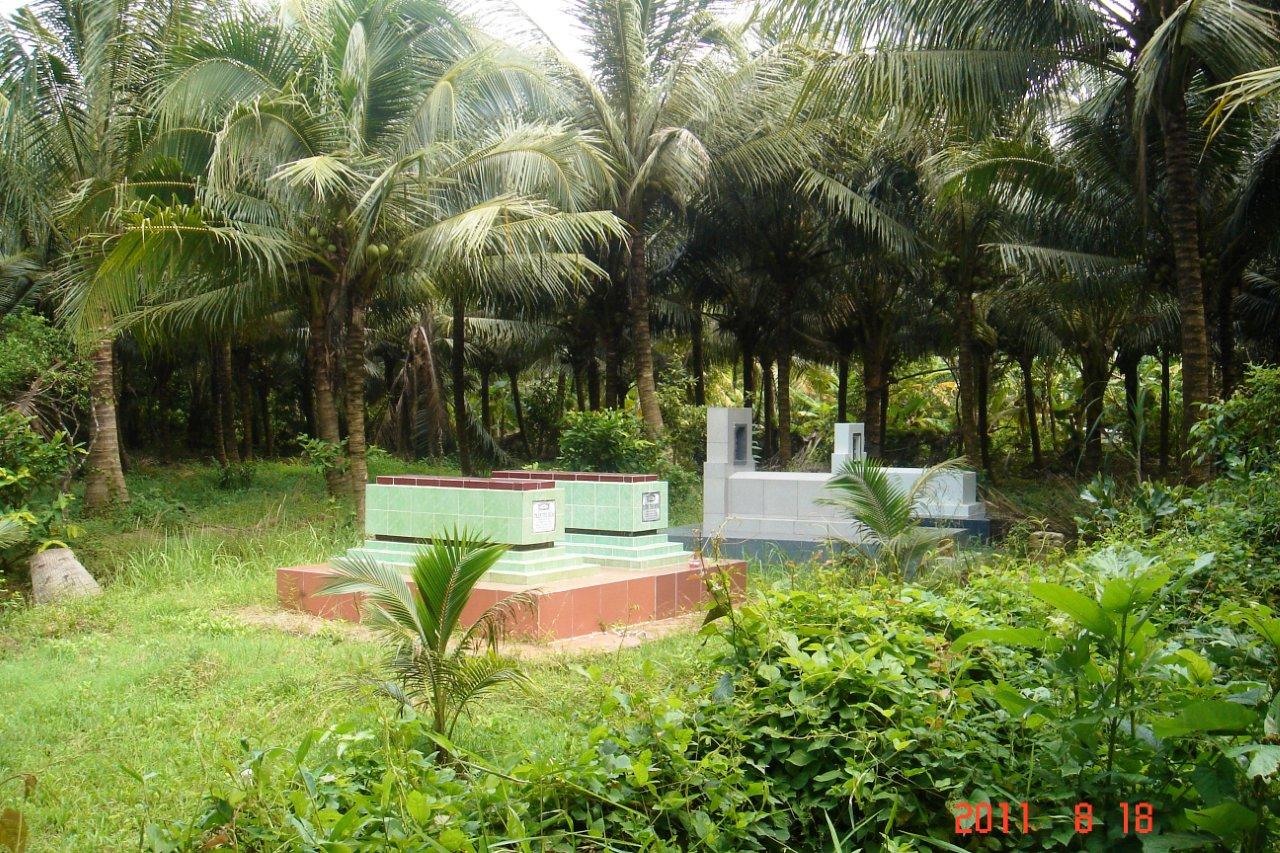 Tombs in the plantations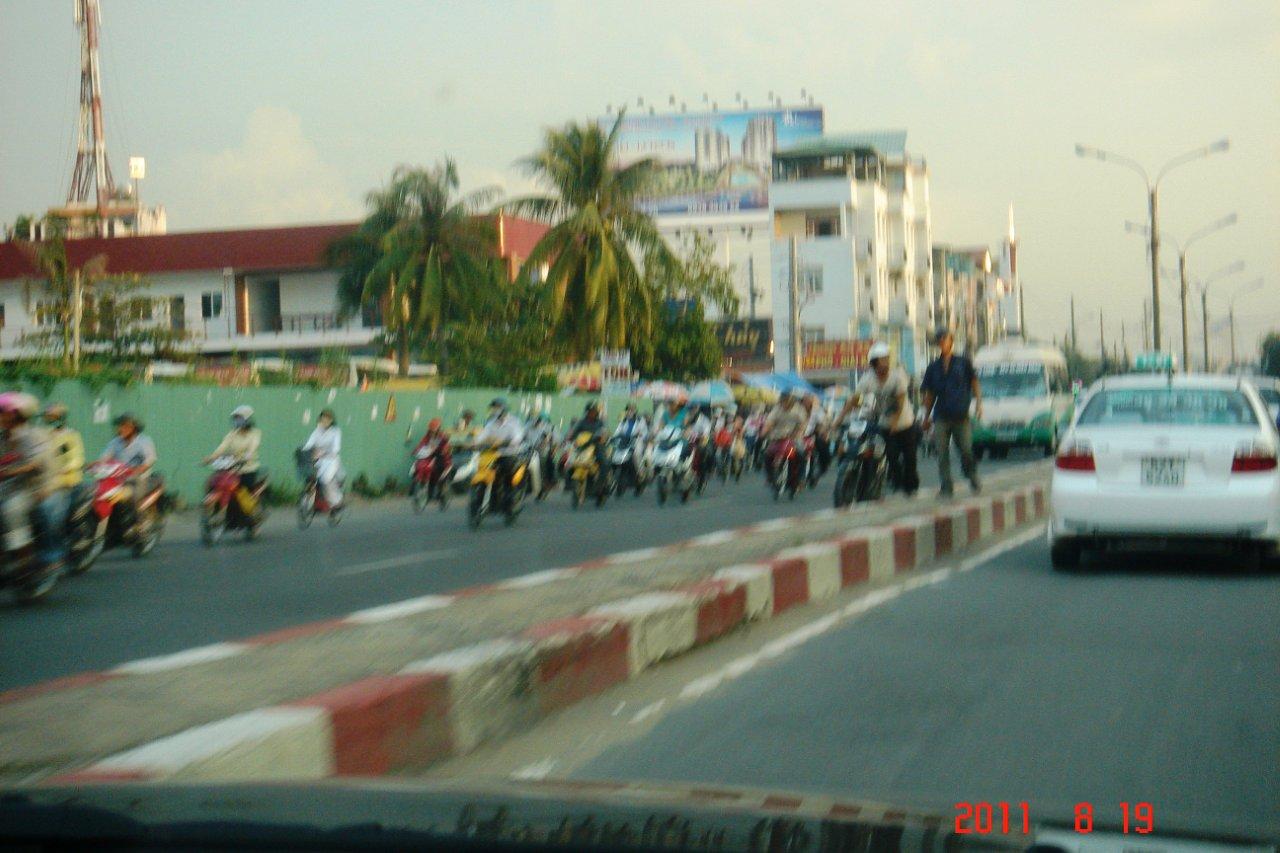 Motorcycles and even more motorcycles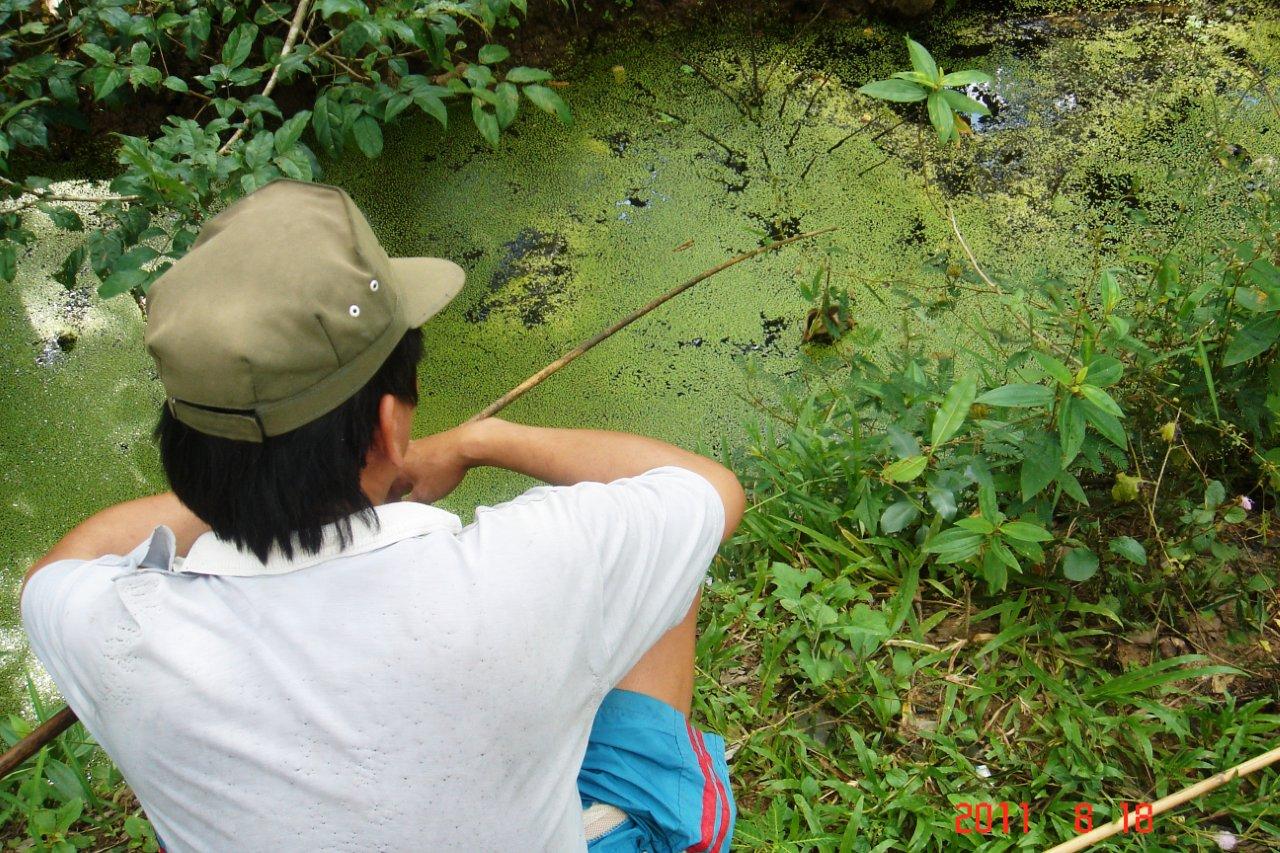 Fishing with a duck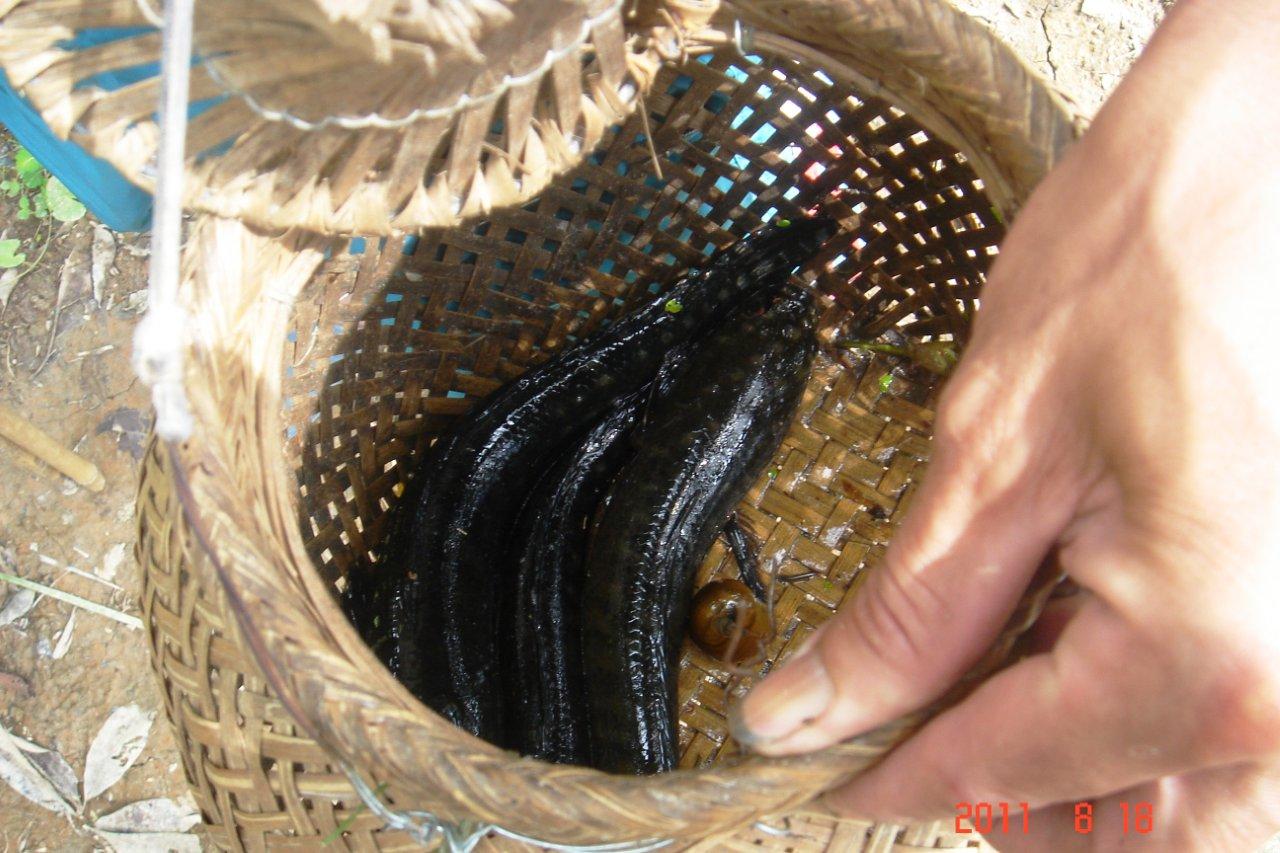 A good catch
The fisherman