Tabasco
The Olmec civilization was the first central-American culture to undergo significant development.
Through their commercial activities and expeditions, their knowledge was propagated throughout central America,
including Guerrero, the valley of Mexico, Oaxaca and the Mayan zone.
It can therefore be described as a mother civilization, because the others based their development partly on it.
Tabasco is a mixture of various pre-hispanic civilizations and Spanish culture.
To the old ritual habits, derived from polytheist religions and the worship of nature, were added Catholic and Christian beliefs,
a union which resulted in the birth of pagan ceremonies and religious festivals which still exist today.
The language spoken by the native population is chontal. They are called chocos. It's not difficult to see a link with the word chocolate.
As the word "atl" means water, choco-atl could mean the water of the chocos or of the country of the chocos.
Chocos Recipes
Pozol:
There is pozol blanco and the pozol negro.
For pozol blanco, boil ± 3 kg of corn with a handful of quicklime
This is called nixtimalising the corn. It makes it more tender and easier to digest. It should be washed several times until water is almost clear.
Then the corn is ground.
For pozol negro, cocoa beans are added to it. A large handful. The beans will have been fermented beforehand for 2 or 3 days, then dried in the sun.
Before mixing them with corn the beans should be toasted.
Eddy Van Belle (Choco-Story Belgium)
For chorrote, you add 1 zapote seed toasted beforehand. Chorrote is drunk cold. It can also be made of carrot or carabosse.
The carabosse is thoroughly cooked and the flesh removed.
For a banana chorrote you cook the bananas (after peeling them) in a banana leaf, like a tamales.
The cocoa is added afterwards.
Chorrote is also prepared with pataste beans instead of cocoa.
The pataste is a tree which can become very large, up to 7 or 8 meters high. It is rarely planted. Sometimes it is used for shade in the plantations.
The pod is different from that of the cacao-tree. The beans are too. But the taste of the pataste is particular.
Chorrote paste is sometimes preserved for 2 to 3 days. It becomes acid and covered in mould (= penicillin), which has beneficial effects.
Pinole is drunk hot. You toast 3 parts fine corn from the end of the cob and 1 part cocoa. A little cinnamon is added.
Atole is made with the pod, with peeled corn cob, or by adding pepper.
Chocolate milk recipe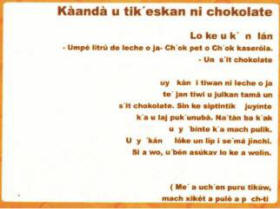 How to prepare chocolate?
Ingredients:
- 1 litre of milk
- 1 pan
- 1 chocolate bar
Boil the milk or water and add the chocolate without stirring until it melts
Boil it up for a few seconds and it is ready!
If you wish, you can add sugar.
Do not drink it hot to avoid burning your mouth.
Some words in chontal:
Corn: IXIN
Water: Ha
Pozol with cocoa or chorrote: JACHÏN
Pozol blanco without cocoa: SIKBUKA
Large earthenware jar: CHÉ JEW
Jícara: TUP
All this information was kindly supplied by the Eliazar Hernandéz Arias family.
In Tabasco the farmers cultivate almost exclusively Trinitario. You find 2 kinds of Criollo there, but very little : CARMELO and LAGARTO.
There are approximately 625 cacao-trees per ha with an average output of 700 kg/ha (32.000 tons out of 44.000 ha).

The trees which are used to provide shade are:
MOTE or ERITRINA
COCOITE
CHIPILCOITE
these belong to the leguminous family.
PALMA REAL
CHICO ZAPOTE
ZAPOTE
ZAPOTE MAMAEY
T ATUAN
SAMÁN
PALOMULATO
CEDRO
CAOBA
MACUILIS
CIUJINICUIL
TECA
MELINA
The most common are the MOTÉ, COCOITE and CHIPILCOITE.
The bean harvest is divide into:
Fermented
Dried
Lavado
3 days.
This gives a bitterer but less acid bean
in the sun
Beneficiado
3 days
by heating
Fermentado
2 days without stirring
+ 5 to 6 days stirring each day.
This gives a more acid, but less bitter bean
by heating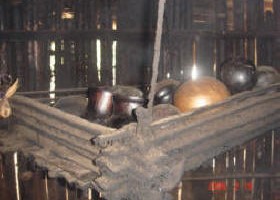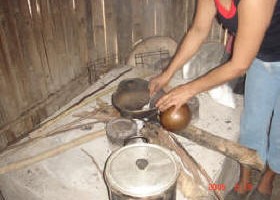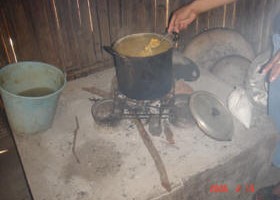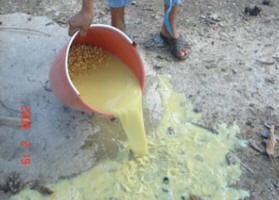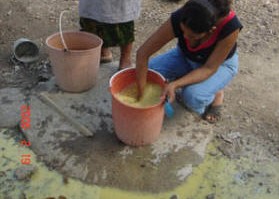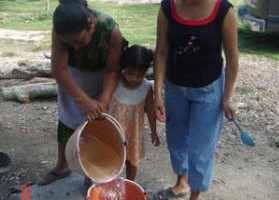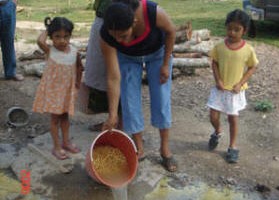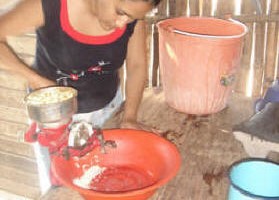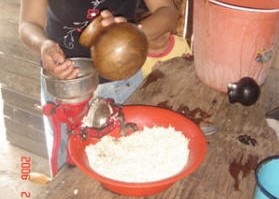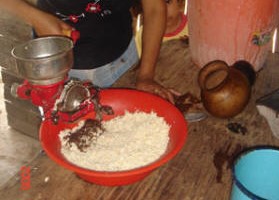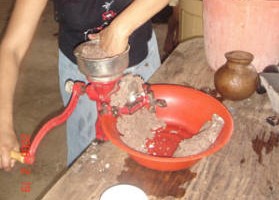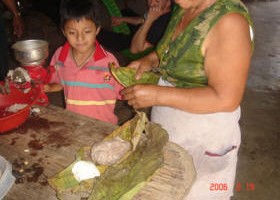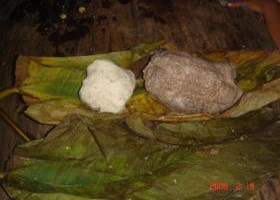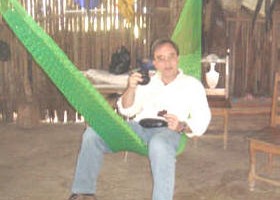 Eddy Van Belle (Choco-Story Belgium)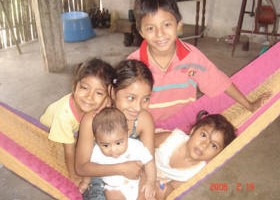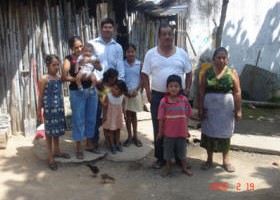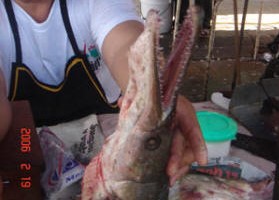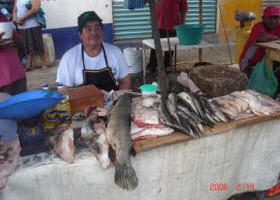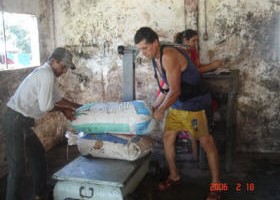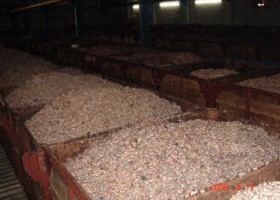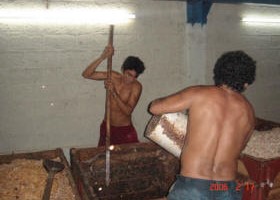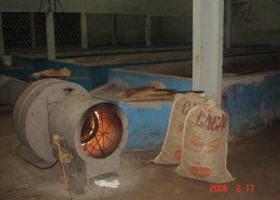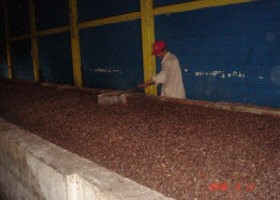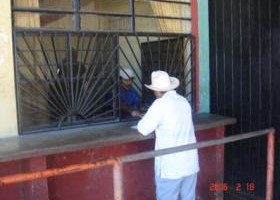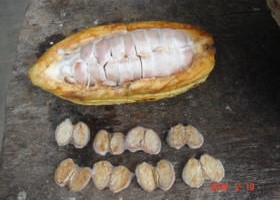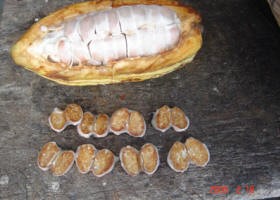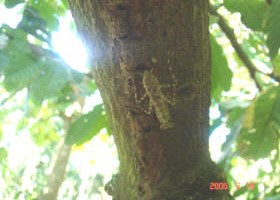 Praying mantis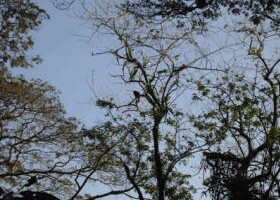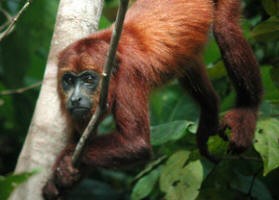 Howler monkey